In this blog post, I will discuss how we can prepare for a Holy Halloween and All Saints Day. Halloween, All Saints Day, and All Souls Day are three days in a row! I encourage you to start planning for these Holidays right now—they will be here before we know it!
Unfortunately, Halloween tends to be very divided. Many Catholics love this day, and others do not. It is a sensitive subject for many people. Many say it is a "Satanic holiday." However, it was intended to be a very Holy day.  It originated from Irish Pagans, but the Catholic Church saw that and wanted to do the opposite with it— they wanted to make it a very Holy day.  They used to call it All Hallows Eve. The idea of it is was similar to Christmas Eve—in preparation for the big day, which is Christmas. In Halloween's case, it is in preparation for the big day, which is All Saints Day.  Unfortunately our culture has taken it to an extreme and it can have a lot of scary elements to it. Without a doubt, it is a day that Satan wants as his own. But here's the thing, Satan does not get that. Jesus Christ died for us, and he did it for 365 days of the year. Satan does not get a day. God already won, he is already victorious, so I will never give satan that day. Please do not give him that satisfaction. What is the opposite of Satanic? Holy Mass, Confession, Adoration, the rosary. Do these things on Halloween to keep the day especially Holy! Remember, it is still God's day, and we must reclaim it as our own.
There are so many fun ways to celebrate Halloween! One tradition that my sister's family does is carve Holy pumpkins! They print holy pictures and use them to trace holy images on their pumpkins! They invite lots of friends and family over on Halloween and it is an event!
Use my (free) printable Halloween Party Planning worksheet to help get organized for the day!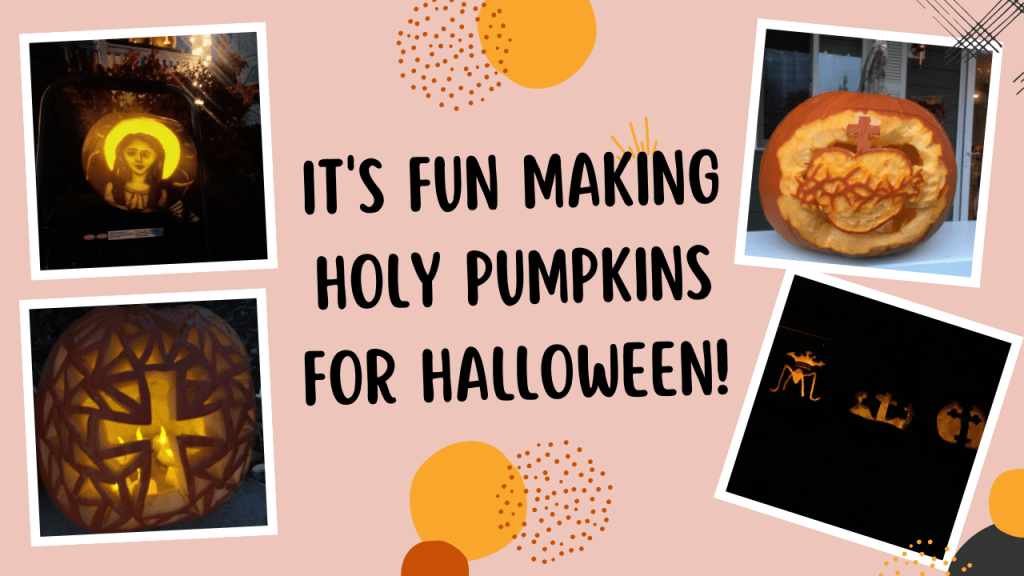 All Saints Day falls immediately after the Halloween on November 1st. Many families will have parties, dress up as Saints, and talk about the Saints—specifically, talk about the Saints they're named after, their Confirmation Saints, or their favorite Saints!
On this day, we praise their example and holiness!
The October Challenge. Every Day for the month of October, I challenge you to read about the Saints and learn a new one every day! You can follow along with Faith in 5,where every day there will be a different Saint. You can also follow along with a book. There are some incredible saint books out there!
Another idea is to read a chapter book on a Saint. Every night read a chapter or two. The whole premise behind this challenge is to dive deeper into the lives of the Saints.  There are lots of great options over at Catholic Company. (Plus, get 15% off with my code Here)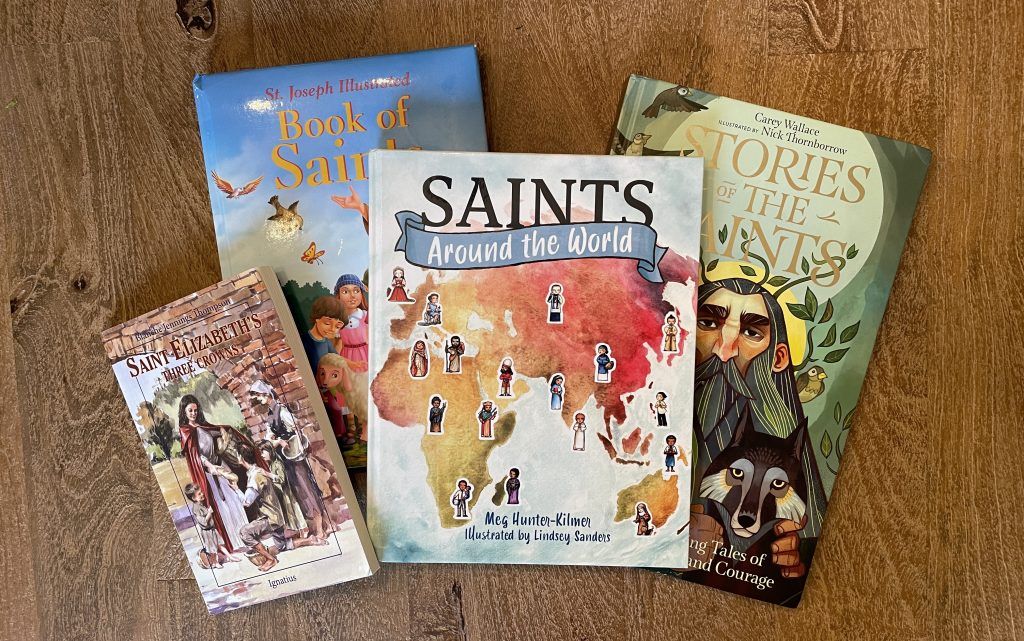 All Saints Day Party– Here is the printout on my website- fill it out and get started with your planning. 
Below is a video of what our party looked like last year!
Interested in dressing up a kiddo as St. Lucy? You can buy a St. Lucy crown (made by my mom!) for your little girl over on my Etsy shop- there is also a pattern that can be bought so you can make your own! 
If you're in need of some costume ideas, head over to my Pinterest page, where I've pinned a ton of cute ideas! 
Find your All Saints Day Planning worksheet here!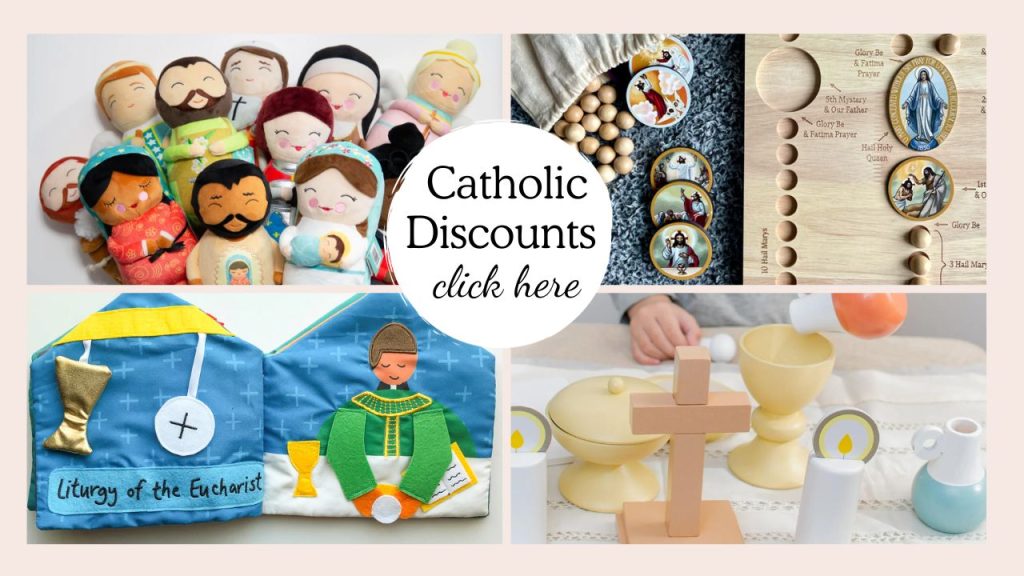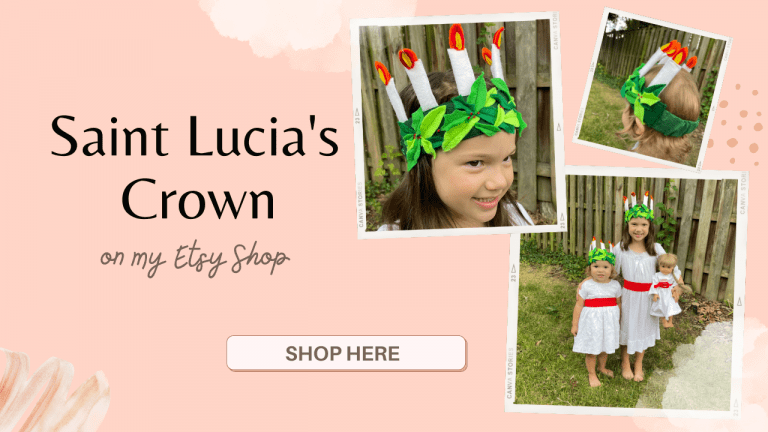 Catholic MOm October Checklist
I've put together a fun checklist over on my website where I share some October liturgical living ideas! They're all extremely family oriented and are great ways to get your kids excited about the Catholic faith! Find your copy here!