I found out about this recipe from my friend Michelle from the YouTube Channel "A Common Life." I will link her video here.  I really enjoyed making and adding my own spin on this crustless quiche. It is my go to when I have nothing else in my fridge Friday nights. You can add any veggies and cheese you want to this quiche and it should turn out wonderful!  Below is how I usually make this recipe.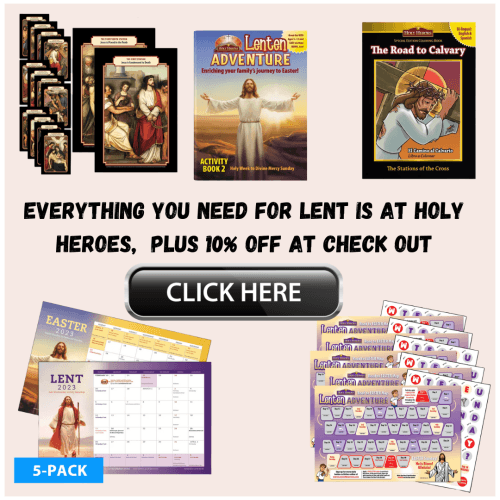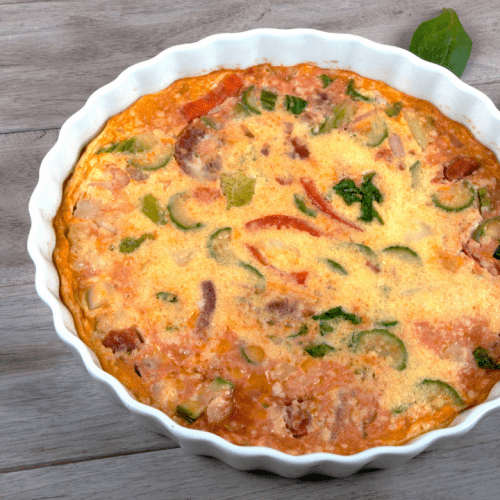 Crustless Quiche (Meatless)
A great breakfast, lunch or dinner for a Friday in Lent!
Ingredients
2

cups

vegetables, diced

Can use a combination of veggies- have fun with it! For example, peppers and green onions

6

eggs

1

cup

milk

I like to use whole

1

cup

cheese

whatever your preference! Cheddar is always a great choice

salt and pepper
Instructions
Butter a pie dish and preheat oven to 350 degrees.

In a medium-sized bowl, whisk 6 eggs.

Add diced veggies, milk, and cheese to the bowl. Add salt (approx.1/2 tsp) and pepper (to taste).

Place egg mixture in the dish and bake for 1 hour at 350 degrees.
Notes
This is such a fun recipe to play with—add a combination of your favorite vegetables or use up whatever is in your fridge! We love to serve it with bread and a salad for a healthy weeknight dinner!