Hello, friends! Spring is here! And I found all these beautifully modest spring dresses to share with you!  
Mauve dress  – This dress is beautiful! I love this dress so much that I bought it in light green too! It is light, modest, and very comfortable!
 White lace dress – I have a similar dress that I shared on my Youtube video. This dress is shorter but so beautiful! 
V-neck wrap blue dress – This one is so cute on!  It is not only beautiful but very comfortable!
Dove ankle stiletto ankle heel – I love these shoes because they go with EVERYTHING!  They are my go to mass shoes for the spring and summer. I love them!
Short sleeve v-neck yellow dress – I love the length and style of this dress!  It's so feminine and beautiful.
Little girls white lace dress – Bella wore this dress for our Christmas pictures and looks so cute in it!  
Light Blue sleeveless dress – I love how feminine this dress is!  It is similar to the blue dress I wore in my Youtube video.
Vintage toddler lace dress –  I had Maria in this dress for our Christmas picture this last year, and it was so cute!  A perfect Easter dress, or even fancy enough for a wedding!
For so many more dresses that I love, click HERE.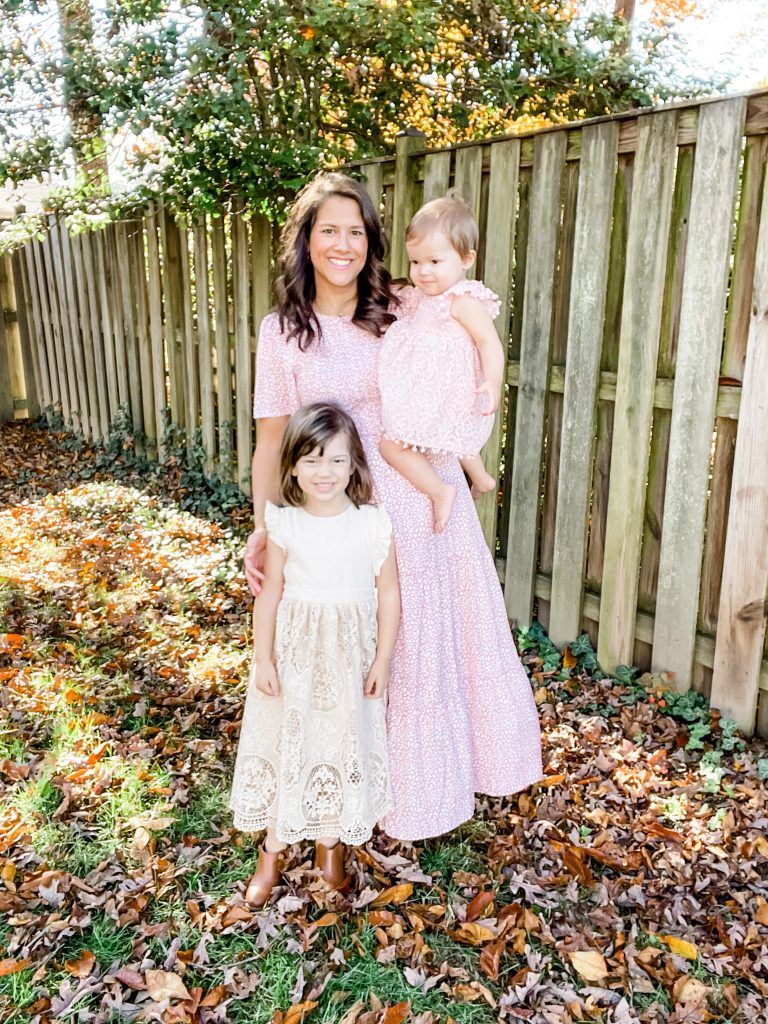 Here are 3 of the dresses on myself and the  girls!  These 3 are my favorites 🙂 I hope you enjoyed!