Advent is only a month away! I know it feels like we just finished celebrating All Saints and All Souls, but Christmas will be here before you know it. Advent is such a beautiful season, and while it should be a time of drawing inward, where we practice quiet and stillness as we prepare for the birth of Jesus, it can quickly become chaotic and stressful as we run around trying to get gifts purchased and wrapped and cards mailed. 
If you want to have a slow, sweet Advent, one where you can really draw close to Jesus, you need to prepare for Christmas and Advent before  Advent begins. Getting the bulk of my Christmas and Advent preparation done in November means that after Thanksgiving, I can just relax. I can read the Advent readings every night with my family and really enter into the spirit of Advent. 
If you've never done this before, don't worry! I have a checklist of everything you need to make this year's holiday season a success. Here are 15 things I do every year before Advent: 
Here are 15 ideas to get ready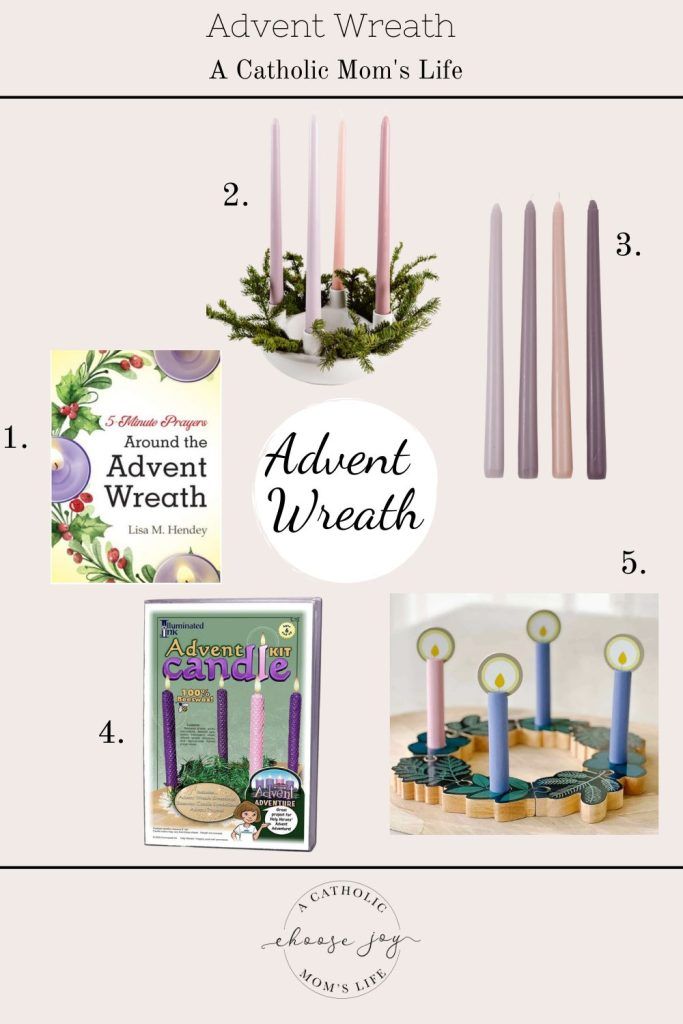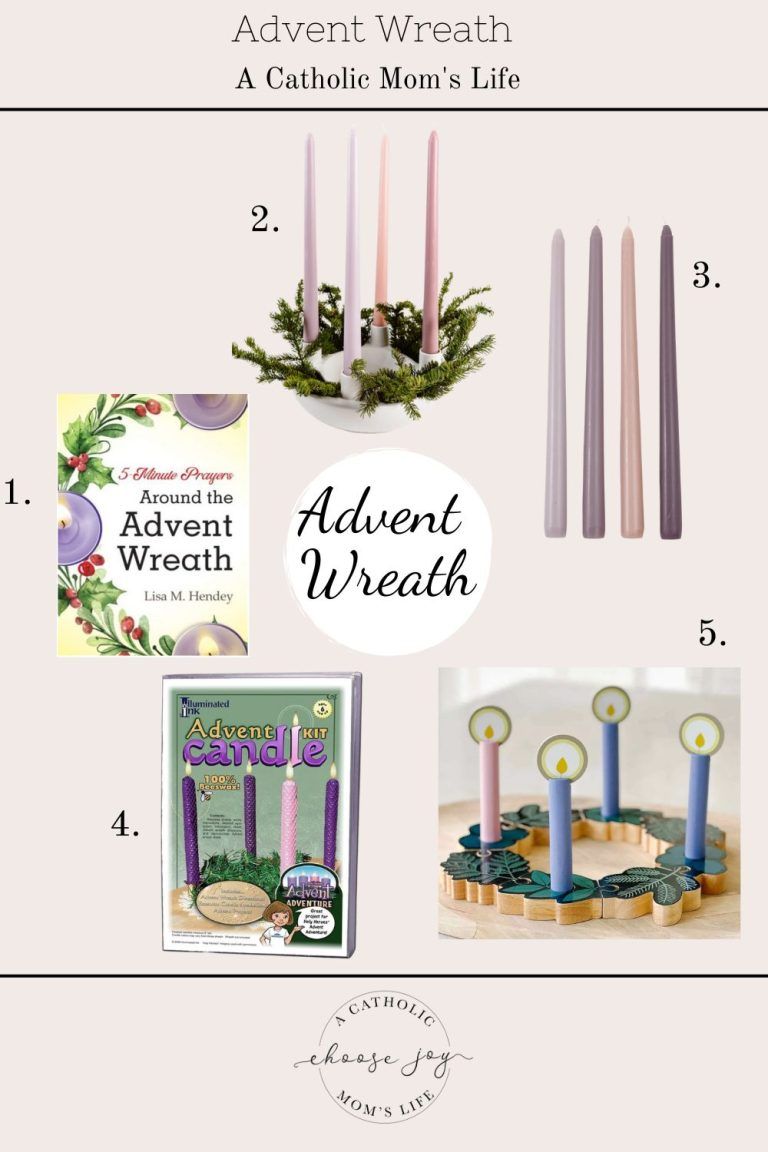 2. Pick a personal devotional for Advent. What is something you can read every day to bring you closer to Jesus? If you're looking for something that's a no brainer, try the Blessed Is She Advent devotional. It's phenomenal! You could also read one chapter of the Gospel of Luke every day (here is a free tracker). If you'd like something more structured, I have a new study called "Faith for Sundays." It has the readings for Sunday Mass, which you can read on your own or with a group. 
3. Budget for Advent and Christmas. We use a budget year round, but it's most helpful when keeping track of Christmas purchases. This way, there are no surprises!
4. Take family photos. If hiring a photographer is too expensive, do what we do and invest in a tripod and take your own photos! I have a handheld timer that I use to snap photos on my phone. We head to a field and take our photos using just a tripod and a smart phone.   I create the card on Canva  (which is free) then we use Vista print to create a 5×7 postcard front and back! It's easy and affordable! Sneak peak of our Christmas Card this year!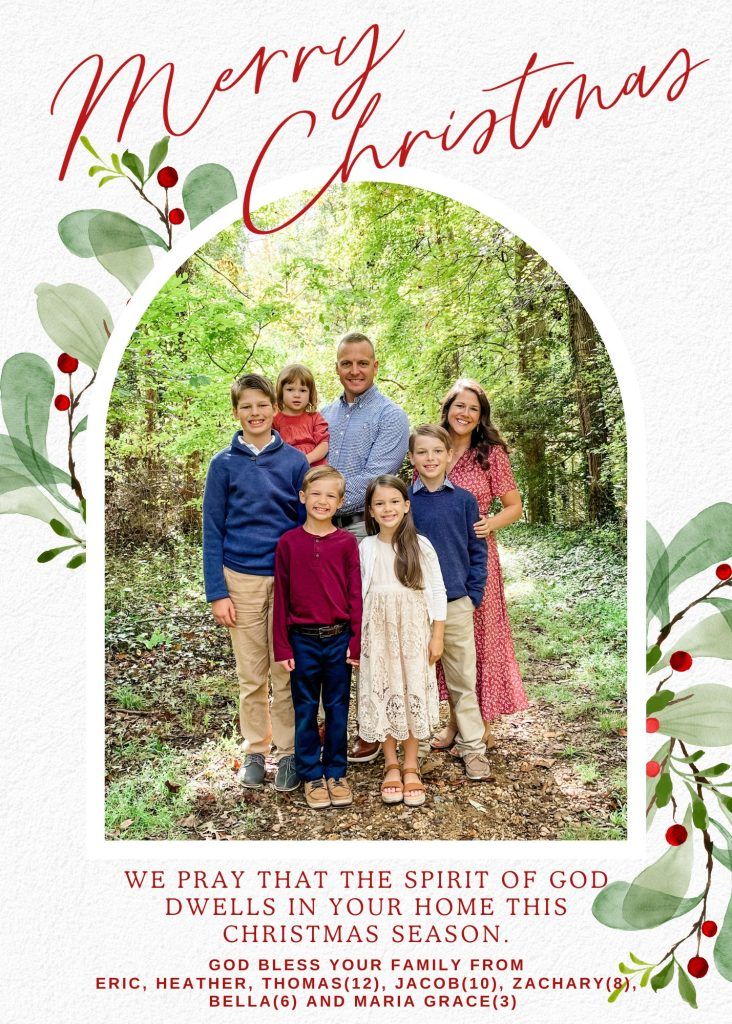 5. Prepare family devotionals. Figure out what Advent prayers you and your children will pray together. For example, are you using a Jesse tree? Will you have daily Advent readings? Get your supplies together now, so you're not stressed out when Advent arrives. 
6. Finalize Christmas plans. Are you traveling to visit family? Are you attending any special events? If so, work out all the details before Thanksgiving.
 7. Pick out Christmas outfits.  We use the same outfits for Thanksgiving Day, Christmas Mass, and Christmas photos. Get them picked out early, and you're done for the season!
8. Finish Christmas shopping. Try to get the bulk of your gifts purchased before Advent. This way, your Advent will be slow and sweet.   Here are all my favorite Catholic gifts ideas!  For all my personal Catholic Discounts chick HERE these are my favorites Catholic Shops that I love to support!
9. Pick recipes for Christmas cookies. If you don't already have any favorite recipes saved, now is a good time to pick a couple of yummy recipes. These are my family's favorite Christmas Cookies, salty and sweet!
10.) Plan a Christmas party. Start your party planning now! If you don't want to have a Christmas party during Advent, consider having a baby shower for Mama Mary! I've heard of people doing this before. Throw a shower and gift all the supplies to a local crisis pregnancy center. Isn't that beautiful?! 
11.) Buy Christmas decorations. You may not need to buy any Christmas decor if you already have it, but now is a good time to buy a little at a time if you're still adding to your family's stash.   Here are some of my favorites this year!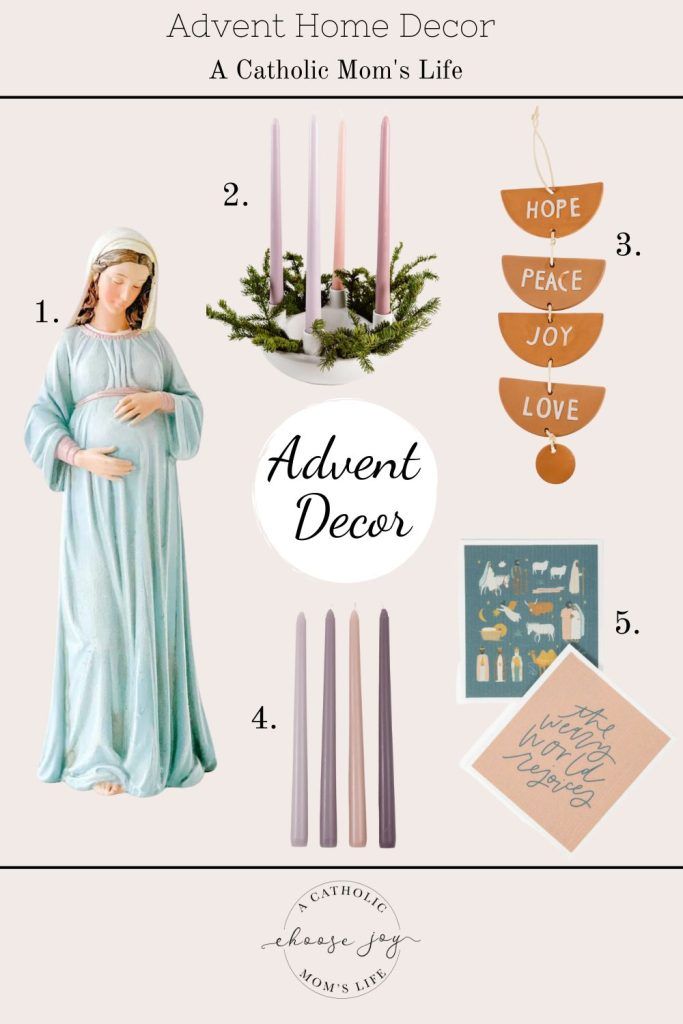 12.) Sign and seal Christmas cards. This is a time consuming one, so I try to get this done before Thanksgiving. It is such a relief! 
13.) Plan for feast days. Do you celebrate the feast of St. Lucy or St. Nicolas? If so, make sure you have everything need you need now. St. Nicolas' feast day is December 6, and families usually put small treats in their children's shoes. We usually gift a small Catholic book as well. St. Lucy's feast day is December 13, so grab a crown if you need one!
14.) Declutter the house. I try to declutter during November, so I have less to worry about in December. 
15.) Plan your holiday meals. Do you know what you're serving for Thanksgiving and Christmas? If not, start brainstorming now.  Here is my really quick Christmas dinner if you are looking for some ideas!
I hope you found these tips helpful!  If you would like a copy of the checklist to print out click HERE. Do you have any tips for preparing for Advent and Christmas? If so, drop a comment below!