Hi, friends! I hope you enjoyed your Labor Day weekend. This week I'd like to talk about Catholic alternatives to popular secular books and television shows. I know how difficult it can be to find wholesome books and TV shows for kids, but I have some great options for you! 
I want my children to consume virtuous and holy material, and I'm sure you do too. Note that not everything on this list is bad! I'm simply offering Catholic alternatives to popular secular books and television so that you have extra options. For example, we love The Hardy Boys. I have Catholic options that are similar. This is sort of "If you like this, you'll love this" post. Read on for ideas!
1. Formed – If you're looking for a Catholic alternative to Netflix or Amazon Prime, I highly recommend Formed. It's a Catholic streaming service led by the Augustine Institute and Ignatius Press. Formed has thousands of Catholic movies, books, and programs. My children particularly love Benjamin Cello! I don't stream Netflix or Disney Plus, but I have been very happy with Formed. Pureflix is another one that we like.
The best part is, you might not even need to pay for it. Many parishes have subscriptions to Formed. You can check to see if your parish does and log in from there. 
2. Father Ben Gets Ready for Mass — If you like the interactive aspect of Press Here by Herve Tullet, you'll love Father Ben Gets Ready for Mass. This book is also interactive while introducing your children to the Mass and to the priesthood.
3. Prince Martin — If you're a fan of The Hardy Boys, you'll love the Prince Martin series. Written by Brandon Hale, these books offer adventure, danger, and full color illustrations. They also focus on virtues that boys need to become men, such as bravery and compassion.
4. Virtue Adventures — If your children like The Magic Tree House, check out the Virtue Adventures series. These books are similar except the children have a guardian angel that accompanies them on their adventures. They travel to ancient Greece, Rome, and Egypt, and readers say the books are historically accurate.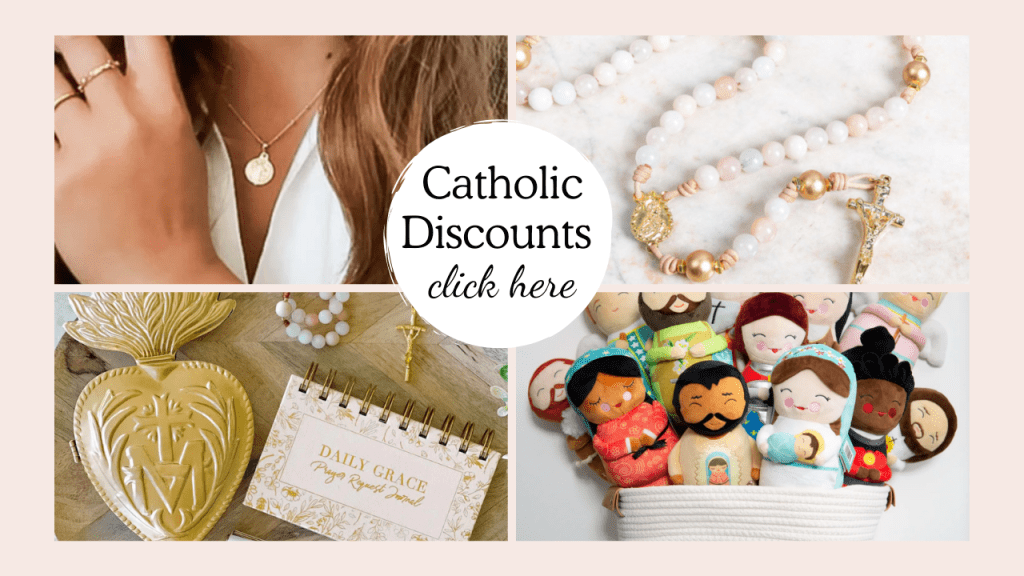 5. Lord of the Rings — I know the topic of Harry Potter can be a bit divisive, but we don't watch Harry Potter in our home. I think it's important to note that many exorcist priests have advised Catholics to steer clear of this series; some have even stated that J.K. Rowling includes real spells in her books. If you're looking for an alternative that is packed with fantasy, try Lord of The Rings. Tolkien was a devout Catholic, and there is a lot of Catholic imagery packed into LOTR. This is of course for older children, perhaps teens, so I would also recommend The Chronicles of Narnia for younger children. 
6. You Can Be a Saint — Have you heard of the Who Was book series for kids? It's a series of books that explores the lives of famous people. Who Was Albert Einstein? and Who Was Benjamin Franklin? are some of their most popular ones. If your children like learning about famous people, why not include books on saints? The You Can Be a Saint Series is very similar, and our favorite one is about Blessed Carlos Acutis. Carlos had such a deep devotion to the Eucharist, but he also loved video games! My sons love video games to, this was something they could relate to. I highly recommend this one for boys!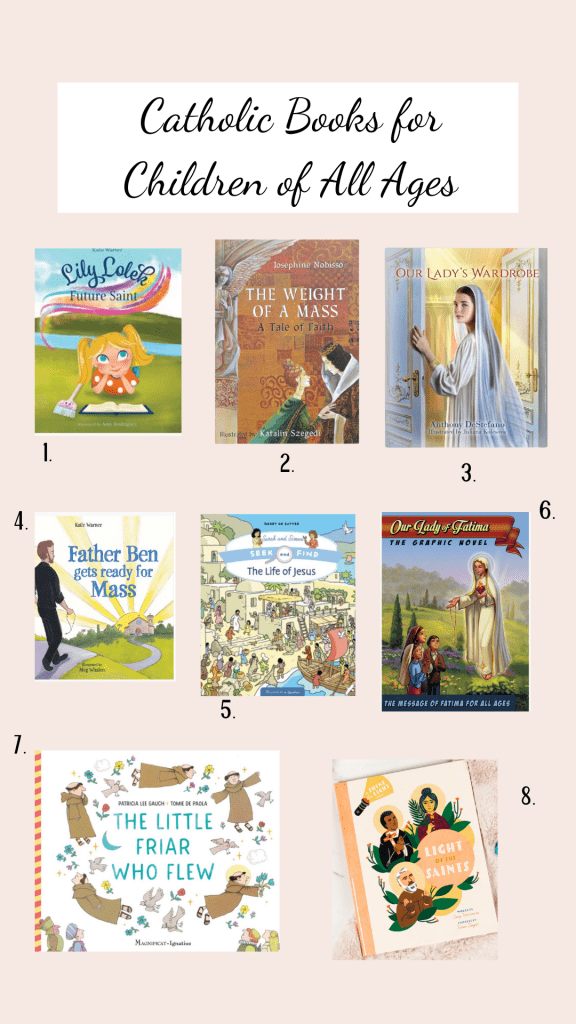 I hope this has given you some ideas, and if you have any quality Catholic books or media you recommend, please leave a comment below!