In this blog post, I'm going to discuss spiritual goals for 2023! I want to encourage you to dive deeper into prayers and devotions that will enrich your soul so much! I have created a PDF (at the bottom of the page) that you can print out and use to help guide you in your goals. I highly recommend printing it out and putting it someplace where you will see it every day- maybe it's taped to your mirror, on your nightstand, or even folded up and put in your Bible! These six goals may seem overwhelming at first glance, but they can all be done at different times throughout the year. If you write on the PDF and plan out when you will do each one, it will seem much more manageable! 
A 54 Day Rosary Novena may sound intimidating but I promise it's not! My favorite one to do it is from Ash Wednesday to Mercy Sunday. It is a great devotion to do during Lent. The best way for me to remember to do my rosary is to set an alarm on my phone at the exact same time every day, and it becomes habit so quickly! I have videos where you can pray with me every day, as well as a PDF to help you keep track!   If you don't know how to pray the Rosary that's okay I will help you!  Click here!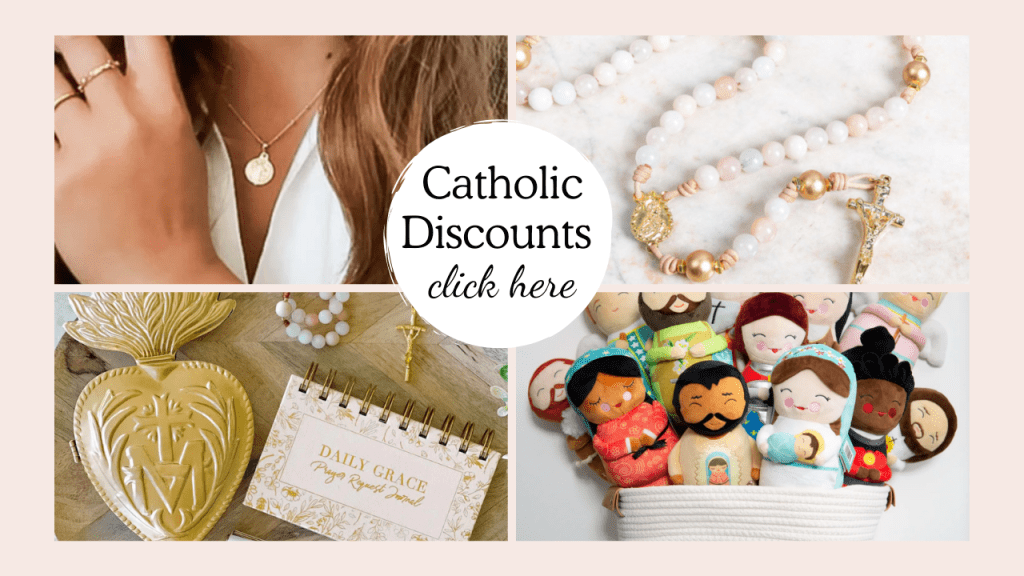 There are so many incredible shrines to visit across the world. And even in the U.S., there is so much to see! It's a great idea to go on a mini pilgrimage once a year! By going to a shrine, we are going out of our way to seek the Lord in a different way than our ordinary!
First Five Saturdays Devotion
This is one of my favorite devotions- especially to do with the family! The devotion consists of going to Mass, praying the Rosary and going to Confession on the first Saturday of every month for five months. We love to make it a big family day- we pray our rosary in the morning, go to Confession, Mass, and then spend the rest of the day doing something fun- going for lunch, bowling, ice skating, etc. You can learn more about the devotion here
The Divine Mercy Novena Starts on Good Friday and ends on Mercy Sunday. It consists of praying the Divine Mercy Chaplet every day for nine days. It is an incredible devotion. You can read more about it here.
You may have some other spiritual goals not listed here, in which case, there is a large section of the PDF open to journaling some of those! Some examples may include: listening to Bible in a Year, Listening to Catechism in a Year, or something more personal to you- maybe even learning a specific prayer! I hope you enjoy making your 2023 spiritual goals!  CLICK HERE to print the spiritual Goals for this year PDF!