I feel like it has been so long!  As you might know, I took the summer off from YouTube, Instagram, and most of my work here with A Catholic Mom's Life. Many of you have asked me to share about my summer, so let's catch up! This summer started and ended very quickly. To be honest, usually my summers start quick and end so slowly, and I find myself ready for the kids to start school. This summer was different — I truly loved it and didn't want it to end!  So here are a couple highlights from this summer.
We surprised the kids with a puppy!
 We surprised the kids with a dog!   The big boys have been begging us for a dog for what seems like their entire existence, and my husband and I thought they were finally at a great age to help care for one. They have the responsibly taking her on walks, giving her baths, feeding her, picking up after her—the whole nine yards.  And now that we have had Honey for almost 2 months, I can honestly say we love her so much!  We got Honey when she was 9 weeks old (only 5 lbs).  She has been nothing but sweet to all of us!  Honey is a King Charles Cavalier. We researched, and found that this was the dog that not only looked the cutest to us but was super family friendly.  So we all have fallen for our little Honey!  Below is the video of the kids being surprised by her. You can probably tell that we have never had a dog before by their excitement, and I am so thankful I recorded this sweet family moment!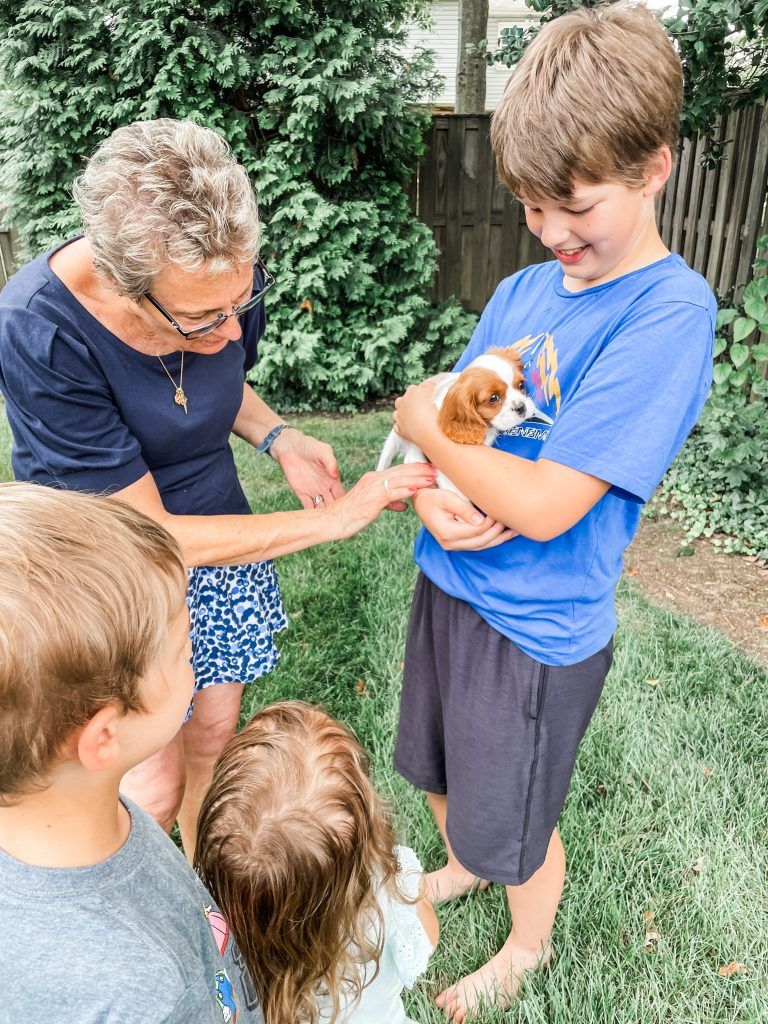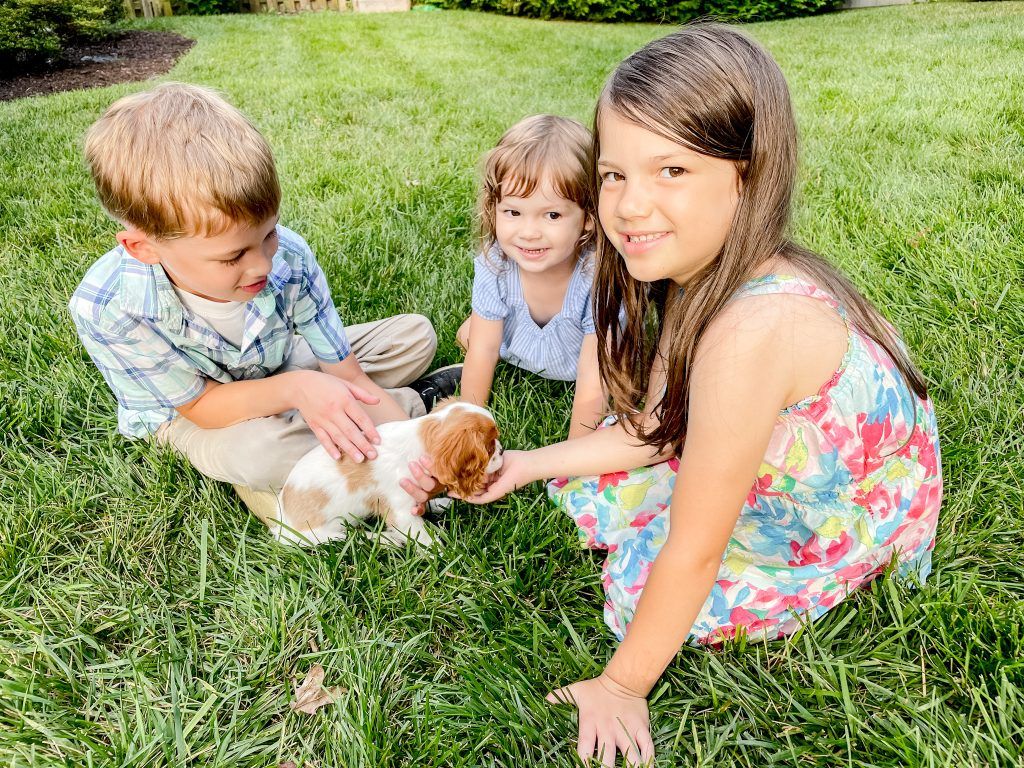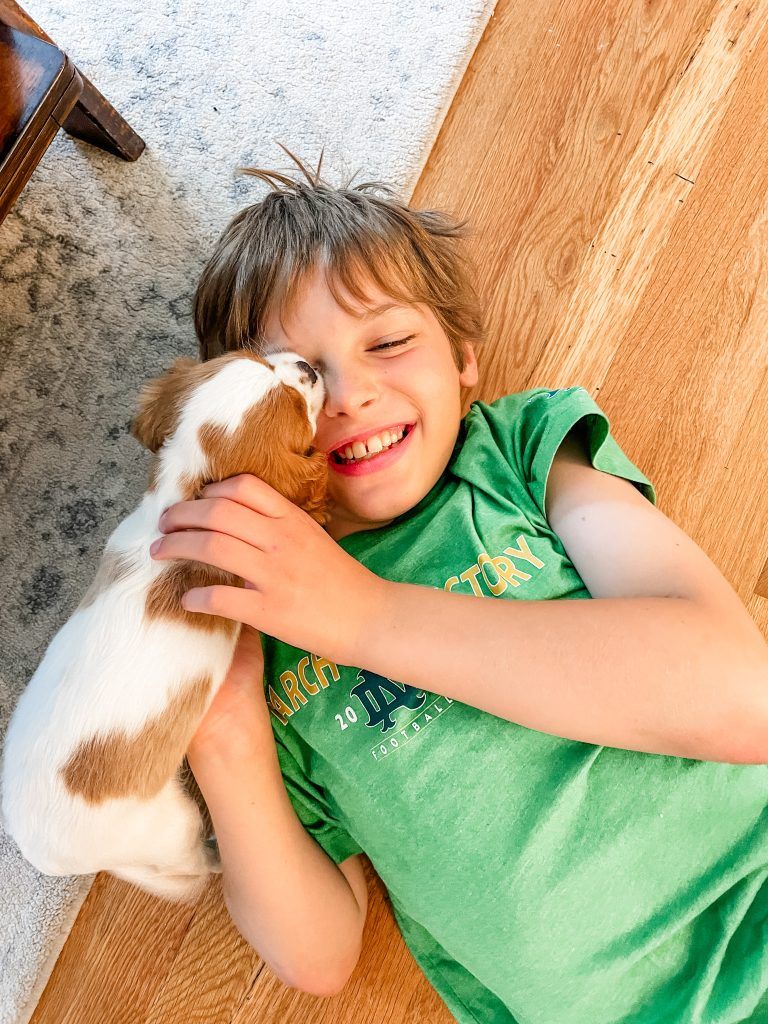 If you have been following me on Instagram, you know that we took a couple trips this summer.  We all drove to Minnesota, which is where we go every summer, as most of my family lives there.  It is a great chance to have all the cousins get together and hang out with my mom, dad, and siblings.  We all look forward to it every summer!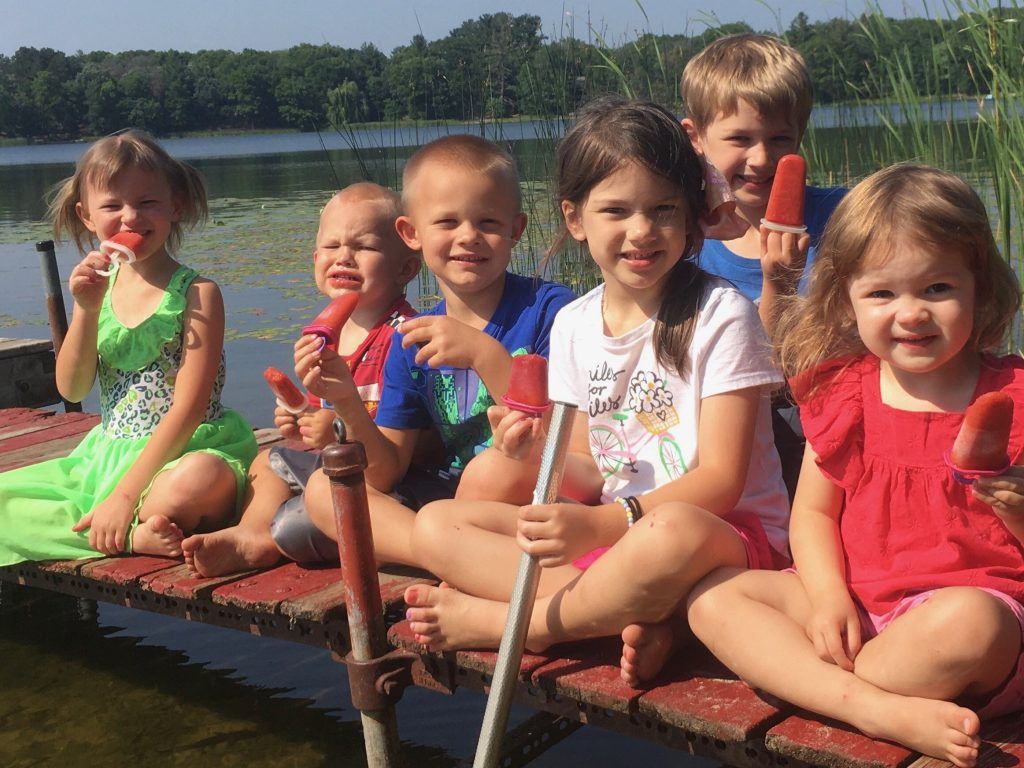 While in MN, my mom, sisters and I planned a baby blessing (similar to a baby shower but with a prayer focus). My sister-in-law Sami was due with her fourth baby in just a couple of weeks.  It was so fun planning this baby blessing with my family and honoring Sami.  Isn't she the most beautiful pregnant momma you have ever seen?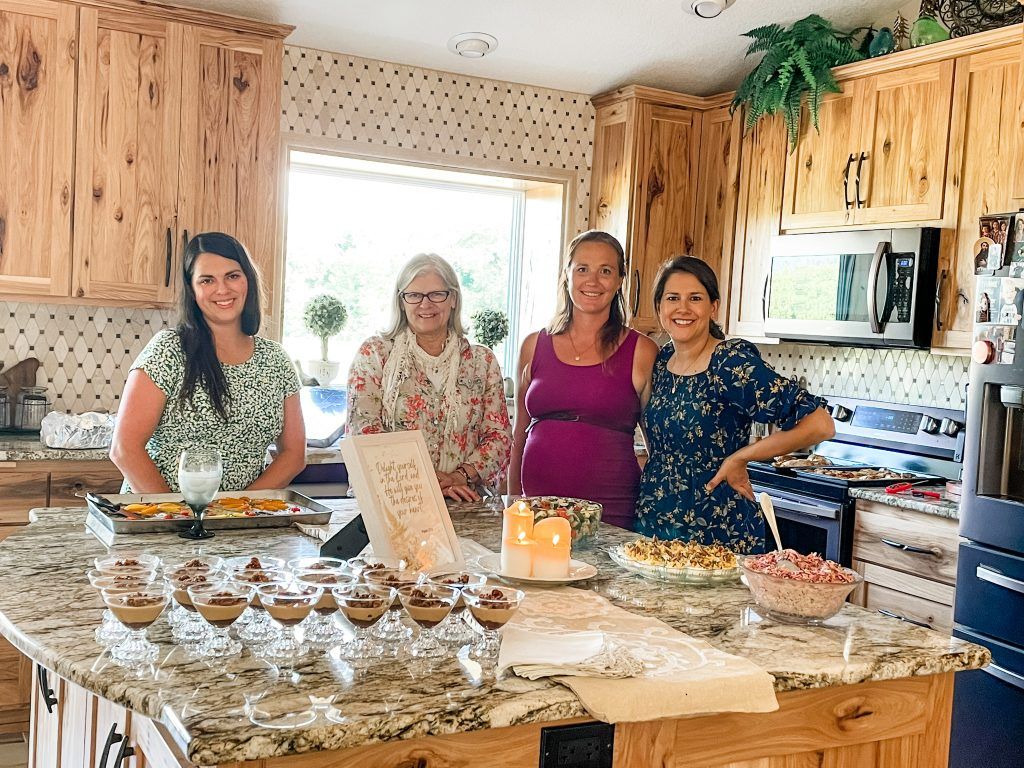 It was so fun having the kids go out into the country and just love nature!  My Aunt Nancy let all the kids ride on her horse.  This made me miss MN so much!  It is so fun letting the kids get a glimpse into how I grew up!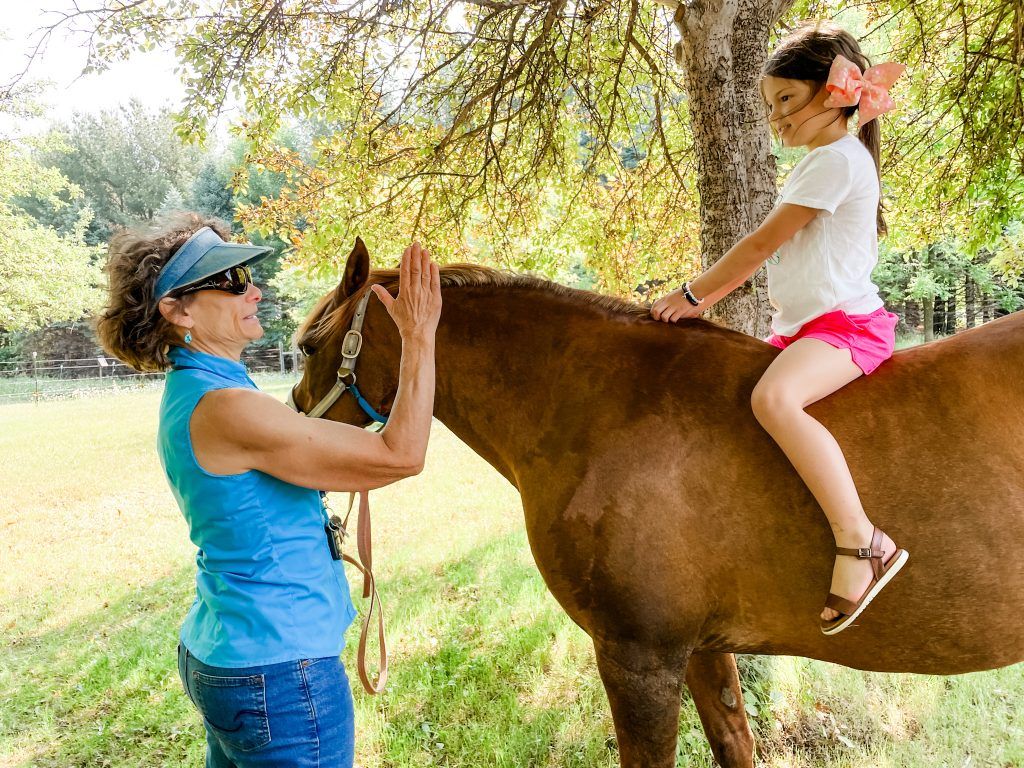 Nashville with just Eric & me!
Eric and I are trying to put our marriage on the top of our priority list. Sometimes it can be so hard with 5 kids, so we saved up for a little get away to Nashville! This was the first time since having children 12 years ago that we went on a vacation just the two of us!  My sweet in-laws watched the kids, and they all had such a great time!  Even though it was only 3 nights, I was so excited to get home and be with my little cuties. It was such a blessing for our marriage.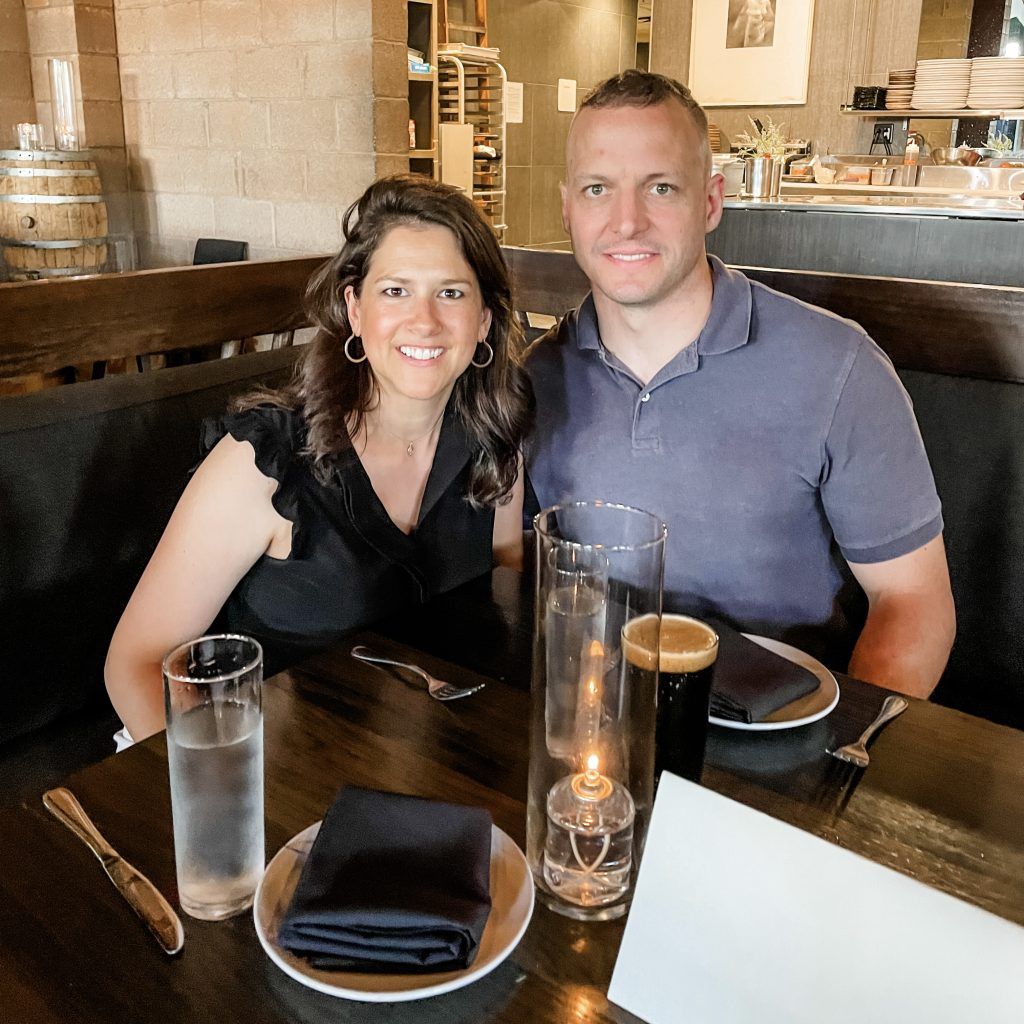 We went to my mother- and father-in-law's River House (it's about 2.5 hours away). The kids always have a blast going out on the boat, swimming in their pool, getting ice cream at the local stand, and just being in nature.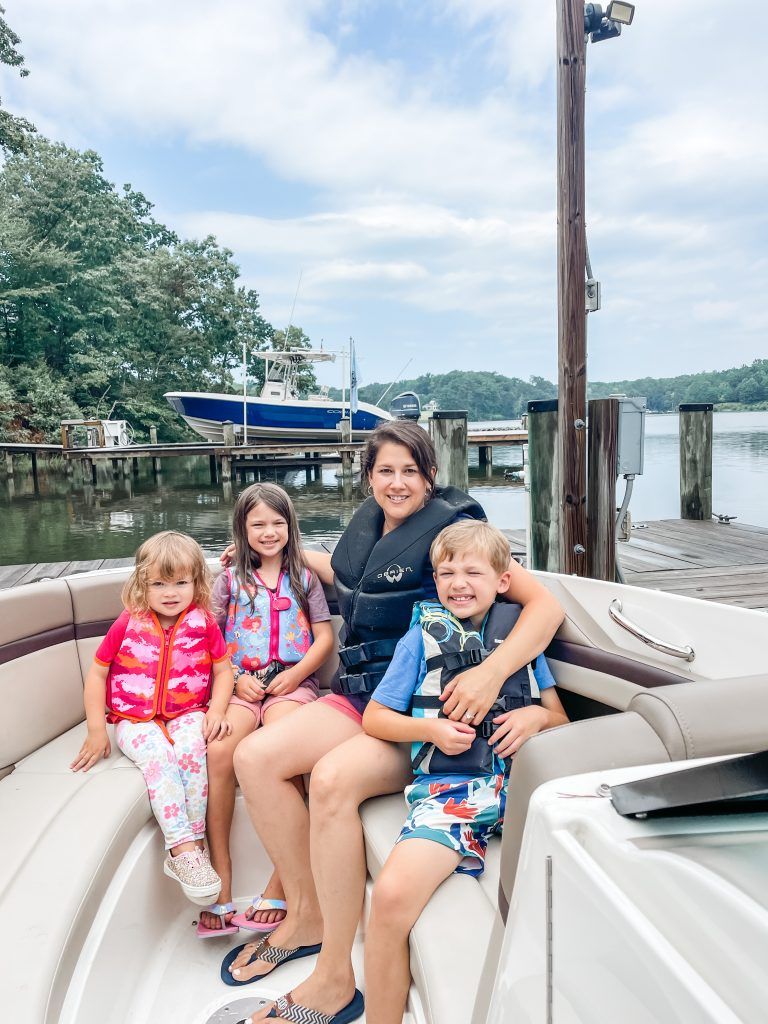 Getting ready to go out on the river!  Zachary loved it the most, and we even got to see about 7 dolphins swimming while all the boys were swimming! 
Bella helped me paint my new office. She did great!  And I love it!  I think I might do a fun YouTube video on the new look!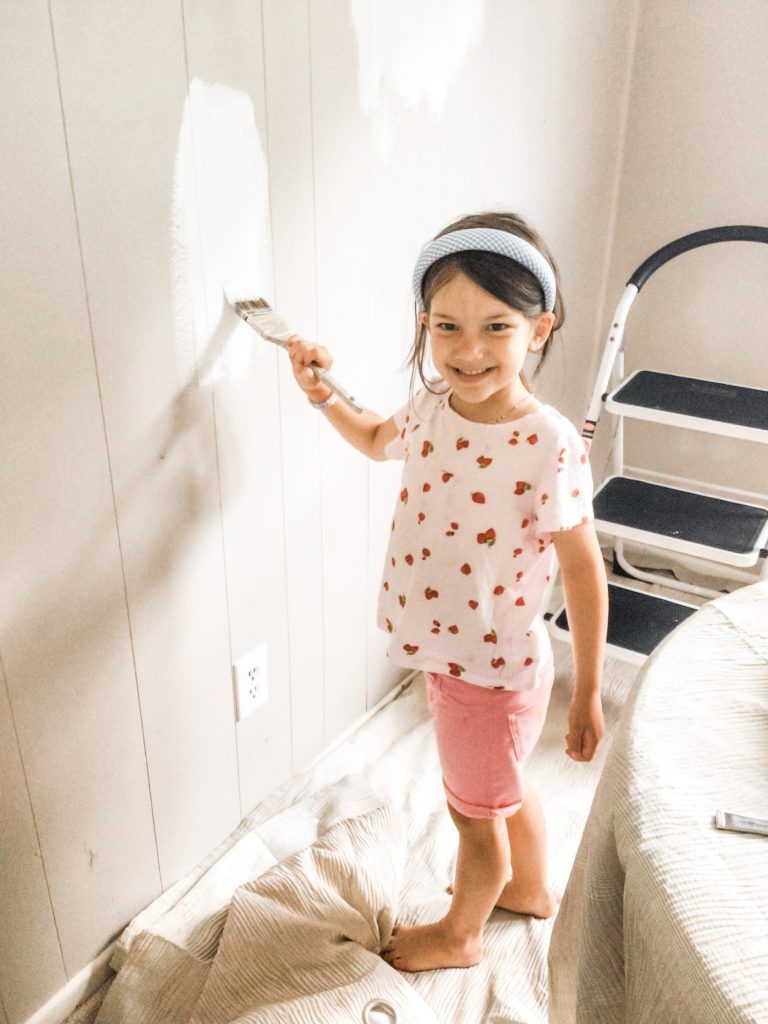 On our long drive to Minnesota (2 full days) we always spend the night near Notre Dame University.  It's the half way point and where my husband went to college!  We love visiting the Grotto and the Basilica! Here are the four oldest at the front of the Basilica.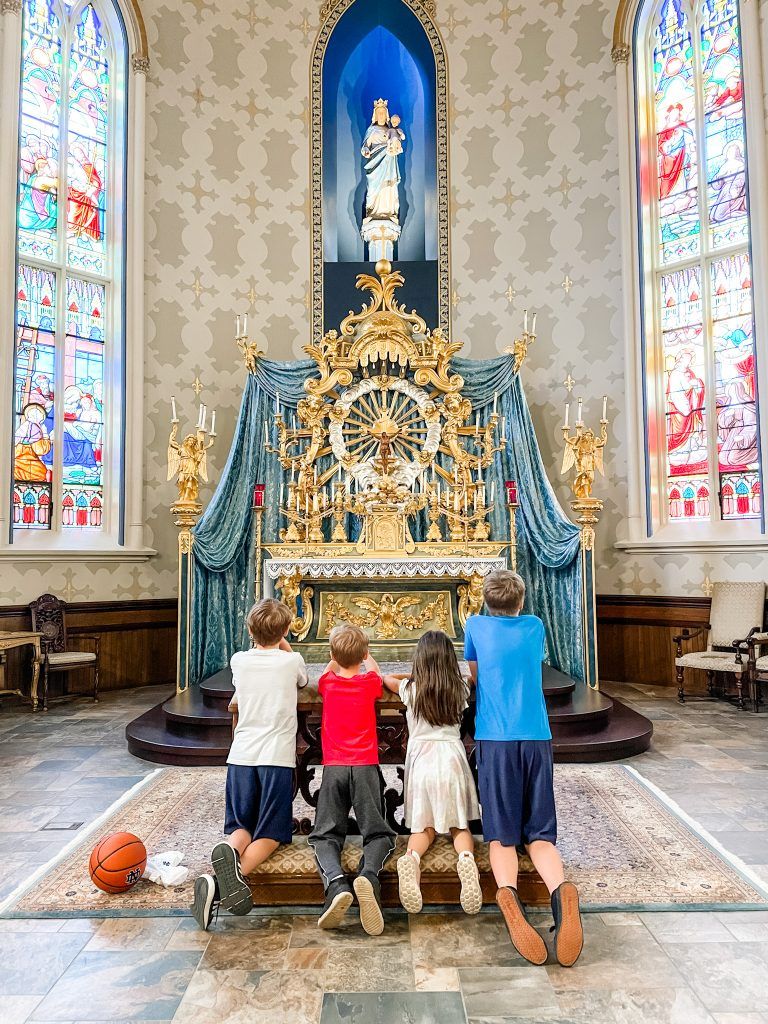 The kids had a lot of fun at the local farmers market this summer.
Well, those are some of the highlights from our summer: lots of playing outside, family walks, family game nights, snuggles and just hanging out.   
So many times this summer, I just tried to soak it all in and embrace the fun and messy parts of my life. I feel so blessed to have this time with my family. God has blessed me more than I could have ever imagined, and I take every moment to thank him for this full life he has given to me.  I hope you've had a wonderful summer too!