These Ham and Cheese Rolls are always a winner when we bring them to parties. Even though I typically don't love Swiss cheese, it is so good in this recipe. The sauce blends all the flavors together into a delicious savory baked roll!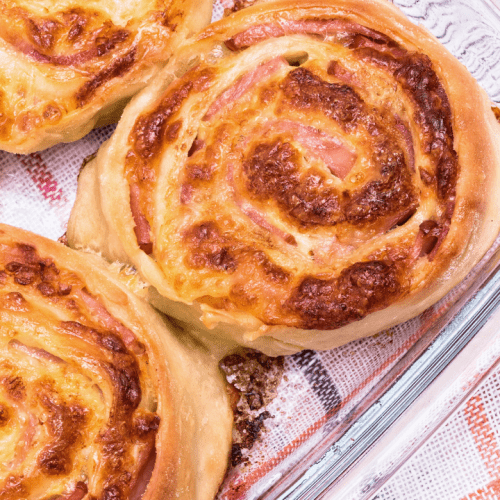 Ham and Cheese Rolls
Ingredients
2

tbsp

brown sugar

1

tbsp

mustard

1

tbsp

Worcestershire sauce

1/2

cup

butter

1

can

pre-made pizza crust

1

package

sliced deli ham

1

package

Swiss cheese, sliced or shredded
Instructions
Preheat the oven to 350°.

To make the sauce, melt the butter in a pot on the stove top. Once melted, add the brown sugar, mustard and W sauce. Stir until well combined.

Next take your pizza crust out of the can and roll it out onto a large cutting board. Pull the pizza crust to stretch it out just a little bit so that it is approximately 13" x 9".

Now cover the pizza crust with slices of ham. Then cover the ham with slices of Swiss cheese.

You will now roll the dough, ham, and cheese up like you would cinnamon rolls. Roll from the longer edge. If you are using sliced Swiss cheese, you may need to work at the rolling a little, but it will still work great.

Once you have your roll, pinch the edge of the dough to the roll to help it all stay together.

Cut the roll into twelve slices. I like to cut the roll in half and then cut each half in half. This definitely helps me cut even slices.

Lay the slices down on a sheet pan not touching another roll. Drizzle the sauce over each roll.

Bake the rolls at 350° for 25 minutes until golden brown.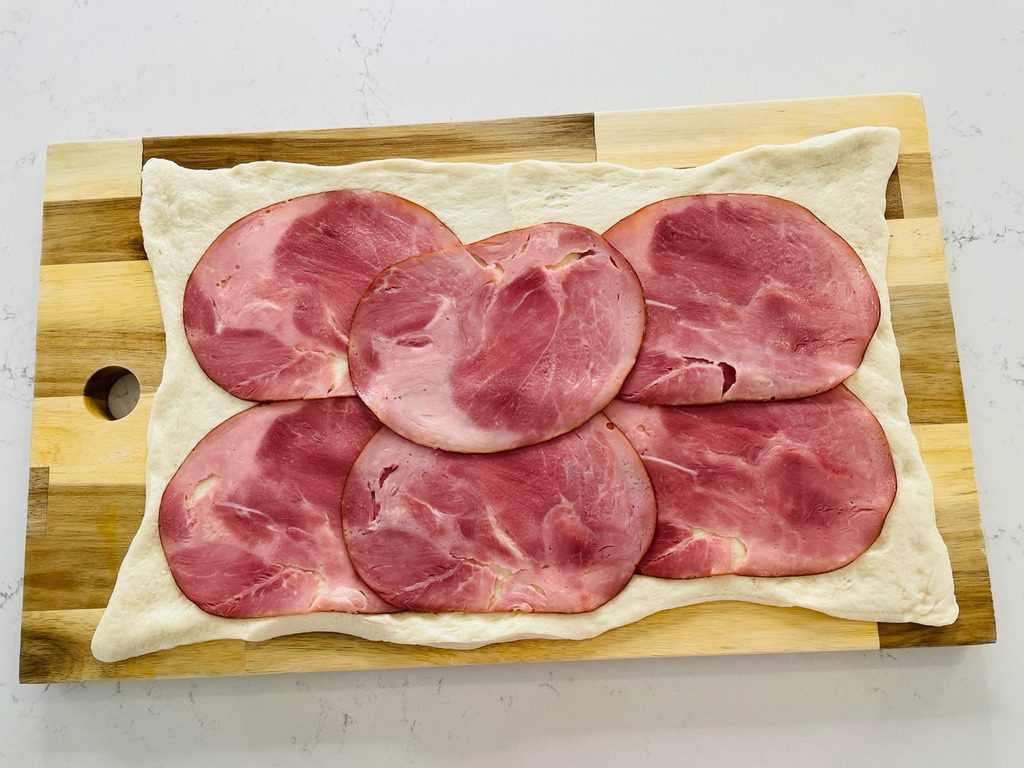 Step 3: Cover the pizza crust with ham slices.
Cover the ham slices with Swiss cheese.